The Weather Index is the index that assesses the impact of weather variations on the sales behavior of a given product.
In times of high temperatures, the massive sale of fans and air conditioning systems grows considerably, correct? But did you know that from the analysis we found that the intention of purchase only converts on the fourth day? Well, after three nights suffering from the heat, the consumer decides to invest in the products. These are the types of insights we will deliver to you and your brand.
Weather Index

brings information on:
Minimum and
maximum
temperature
Number of days
without rain
Talk to a consultant and learn how Weather Index can help you
Request quote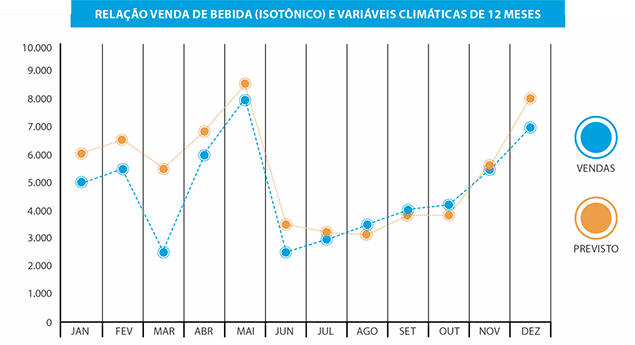 How it works?
Through statistical analysis in order to relate sales data to weather conditions, it is possible to determine which are the main meteorological parameters that affect the customer at the time of purchase.
What is it for?
The tool enables a solution designed for production planning according to the weather and consumer buying behavior.
Check it out!
The result of the Weather Index is a predictive equation whose variables are the meteorological parameters. You will have access to graphs with weather explanations, exclusive consulting and suggestion of marketing plan for sequence in segmented actions and intelligence.